Wow! Resist Sold Out Fast.
Be the first to know when it's back in stock.
Turns out you and many others love Resist! These hunger-controlling chews launched to widespread popularity—it's no wonder we sold out in the U.S. in just over a month. More is on the way and you can be the first to know!
We expect Resist back by the middle of February. Until then, you can preorder Resist through your Xyngular account, and once stock arrives, we'll notify you and send it your way.
Enter your name and email for your Resist back in stock update.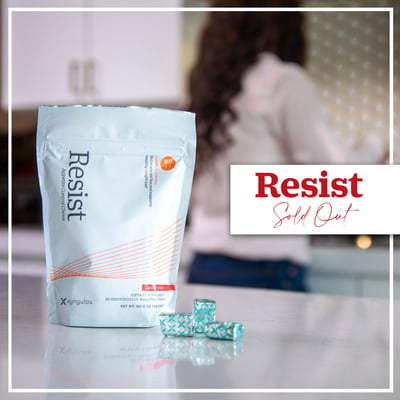 Resist is out of stock for standard orders in the United States. Subscription orders will still show Resist but will be shipped as soon as it becomes available.