Ready to Begin Your Tummy Tamer?
Congratulations on starting your new Tummy Tamer! Get ready for a digestive health overhaul to put you on track to meet your goals.
The Tummy Tamer is designed to get your gut in check with proven products and a simple daily schedule structured to reinforce healthy habits.
Learn how to make this program work for you with product schedules, education, and tips to help you stay on track to not only see results, but feel results.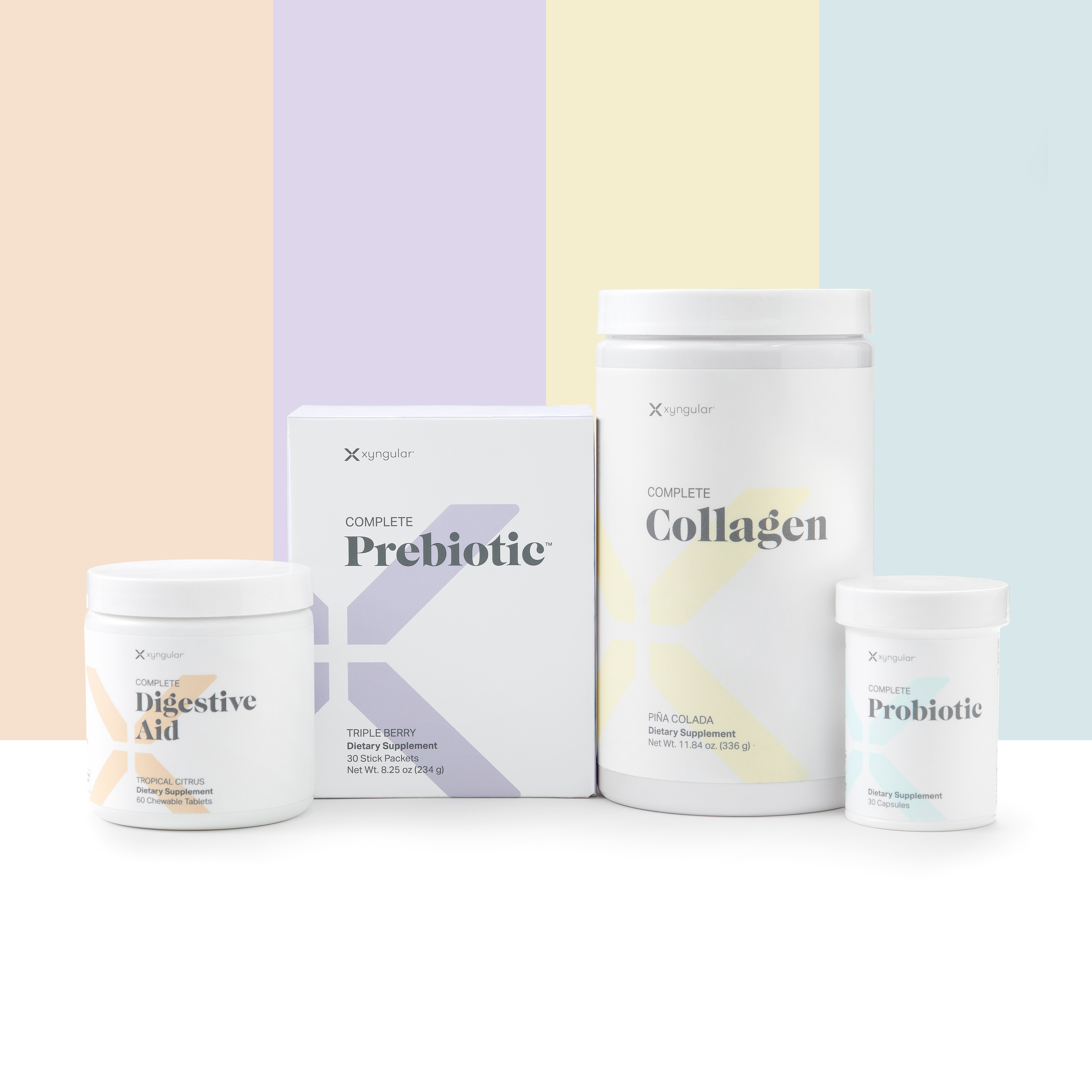 Become a product expert!
So you know the Tummy Tamer works, but you want to know how? Check out this video of Sr. Director of Research and Product Development, Chanelle Jepson, as she explains all the science behind how the Tummy Tamer products work.
We have your questions answered with FAQ and info sheets for each product below.
Don't Take Our Word For It
Take theirs!

We get it, you want to know how real people feel about the products. Lucky for you, there's lots to say! We'll let them speak for themselves. Here are some experiences shared by Tummy Tamer users (and lovers)!
It may seem counterintuitive, but to lose weight you need to eat.
We want to focus on giving your body MORE, not less. Fuel your body with nutrient-rich, whole foods to help your metabolism stay on track while seeing the results you want.
This Nutrition Guide has two sections:
Day 1-8 is your 8-Day Jumpstart. The 8-Day Jumpstart resets your metabolism with a focus on high protein and low sugar foods. This section is to be followed with your 8-Day Jumpstart product.
Day 9-30 is your Post-Jumpstart that incorporates additional food groups for a more sustainable approach to keep you on track with weight maintenance goals. This section is to be followed with your daily supplement routine for maintenance.
This is Just the Beginning...
Now pick your faves for your subscription!
Stay on track with Xyngular products to help maintain your progress.
Log in to your XBO at myaccount.xyngular.com and select "Manage My Subscription" to sign up.
Pro Tip: You can start earning 10% back on your orders towards free products with a Xyngular subscription.
Subscription Favorites:
Trimstix™

Xyngular Complete Collagen™

Accelerate with Thermolit Blend™